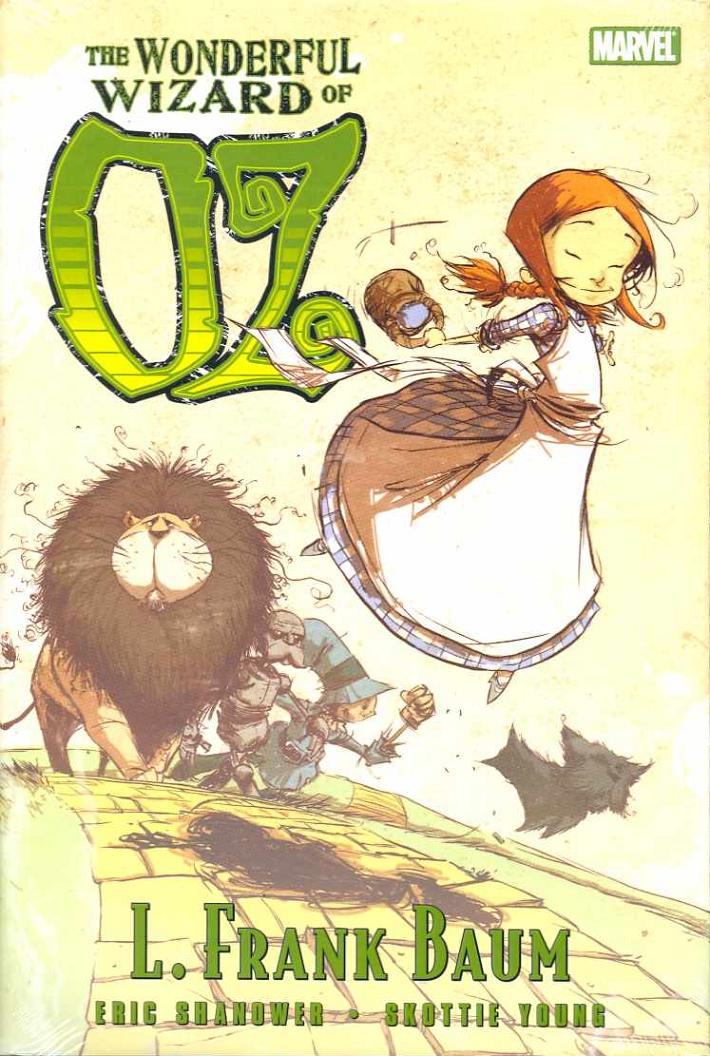 Yes, the picture needs to be that big. Because that is how much I love this version of L. Frank Baum's
Wonderful Wizard of Oz
. It is simply gorgeous.
The artwork is stunning and rich. This is one of the first versions I've read that actually made me want to go to Oz, so I could see in person what I was reading about.
As far as adaptations and twists go, this is not a retelling; it sticks very closely to the original story. I didn't pull out my original Oz book to check, but I don't think it's even abridged. Certainly everything I remembered reading was in the graphic novel, including the ending to the original story: the quest to read Glinda in the south of Oz, with the Hammer-Heads and the China doll village.
It's great to see the visualization of Baum's imagination (as it is often left out of movie versions; Dorothy's return from the Wicked Witch of the West is usually considered to be enough story.)
But it keeps going. That's right. And Eric Shanower and Skottie Young do the whole story justice.
I am certainly looking forward to their second installment, as they continue Baum's story with The Marvelous Land of Oz, which was released on October 30th.